ClimaCool technology is a proprietary fabric innovation introduced by Adidas which is used in some of the manufacturer's clothes. The textile – called CoolMax Extreme fabric – is made of a specially engineered fiber and is one of the fastest drying garment fabrications available.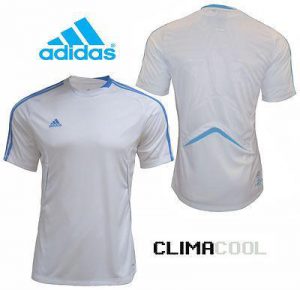 Adidas ClimaCool
Shirts made ClimaCool pull the sweat away from the body and increase micro-ventilation through well placed mesh panels, which can be often found under the arms or at the back of the neck, depending on the design. Some can even offer sunscreen protection of UPT 15+ and all are highly brethable. The style of the shirt has little bearing on ClimaCool, as the fabric can be molded into any finish, including textured mesh or pique.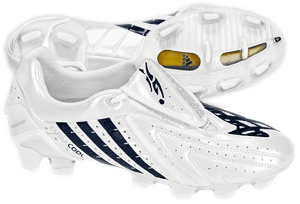 Clothes made with ClimaCool can be more tight fitting and still allow for a surprisingly dry experience for the athlete. The technology was created using a thermal image of an tennis player in motion. This allowed the manufacturer to isolate the spots where the athletes sweat most frequently and target them with mesh sweat pouches. The first ClimaCool product was a tennis polo shirt. Now, Adidas makes a variety of garments with this technology, including training suits, shorts, jackets, pants and even shoes.
Where to get it?
ClimaCool can be found in all the fan kits of major professional football clubs made by Adidas. When you buy an official replica jersey of one of those teams – as long as it's made by Adidas – it will come with ClimaCool. The authentic jerseys (those worn by the players themselves) use Adizero technology instead.

See also: Adidas Adizero