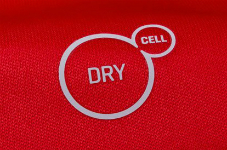 Puma dryCELL is a moisture-controlling technology that is incorporated into many of the sports garnments of the German apparel manufacturer – Puma. It is a highly functional material that draws sweat away from the skin and helps an athlete keep dry and comfortable during games.
Puma dryCELL
The garnments that use dryCELL in football are all made of polyester and feature a new generation microfiber. During use, the fabric made of this microfibre wicks moisture away from the body and spreads it all over a wider surface area of the fabric. This allows not only for faster drying – as the mosture comes in contact with air over a larger area – but it also reduces fabric cling to the skin. Since the microfiber channels the moisture to the outer layer of the garnment, the inside of the apparel remains dry and cool. This way, the garnment is less saturated with moisture and driest faster.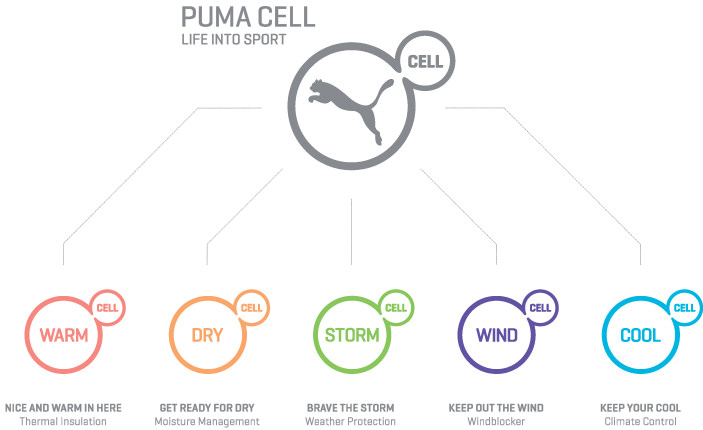 Where to Get It?
Puma dryCELL technology is incorporated into many sports clothing products made by the manufacturer. From shirts to shorts, from caps to socks, from sports jackets to track pants and even from casual shorts to sports bras, the innovation can be found in many wearable pieces as long as they are authentic products from Puma. In football, all the official kits of the teams who use Puma as their apparel manufacturer use dryCELL technology. Look for the dryCELL logo on the clothing. There are many imitators out there who produce replica jerseys but as long as the kit is official and made by Puma, it will feature this technology.
See also: Nike Dri-FIT